Comienza noviembre y en muchos sitios ya comienza a hablarse de la Navidad, una época en la que además apetece aún más el pasar tiempo cerca de quienes queremos, también nos evoca buenos sentimientos como la generosidad, el amor, y desde luego, la ilusión en los pequeños.
En esta época algunas empresas lanzan iniciativas para ayudar a que niños de todo el mundo disfruten la alegría de las fiestas. Un ejemplo, es la campaña "Build to Give" de Grupo Lego, que donará hasta un millón de juguetes a niños de todo el mundo en esta próxima Navidad, a través de una dinámica en la que nosotros también podemos participar.
"Build to give", o "Construir para dar" en español, es justamente lo que su nombre dice: una campaña solidaria que invita a los consumidores de Lego a construir figuras con sus icónicos ladrillos para ayudar a que un millón de cajas de juguetes Lego sean donadas a niños de todo el mundo.
Esta iniciativa ya fue realizada el año pasado, resultando en la donación de más de 500.000 juguetes de Lego, y este año, se busca llegar hasta el millón de juguetes donados a niños que se encuentran en circunstancias difíciles o vulnerables alrededor del mundo.
La dinámica para participar es muy sencilla: construir algún tipo de adorno navideño utilizando los bloques, ladrillos o piezas de Lego, para posteriormente mostrarlo en alguna de las tiendas de Lego, o bien, tomarle una foto y compartirla en redes sociales utilizando el hashtag #BuildToGive.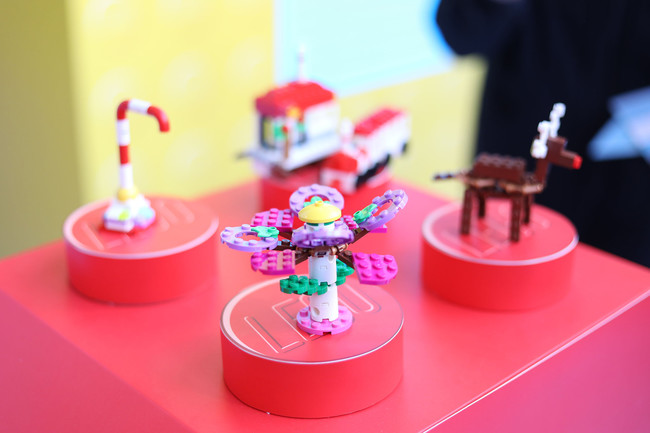 Por cada creación compartida, se donará un set de Lego hasta alcanzar el millón de juguetes, en los países donde la campaña se encuentra activa (como España, México y Estados Unidos), en aquellos países donde Grupo Lego tiene oficinas y fábricas, o bien, en los países donde se encuentran las empresas participantes a través de las cuales harán las donaciones, y cuya lista puedes consultar en el sitio web Build to Give.
Así que si tenemos juguetes de Lego en casa o visitamos una de sus tiendas, podemos participar creando una figura decorativa navideña y compartiéndola en redes sociales, para ayudar a que se llegue a la meta de donar un millón de juguetes a niños de todo el mundo este año.
Más información | Build to Give
En Bebés y más | Lego ayuda a los niños a entender la muerte montando sus construcciones funerarias, Jugar con Legos puede hacer que tus hijos tengan éxito en un futuro, según un reciente estudio